Weight loss 101 get your head straight!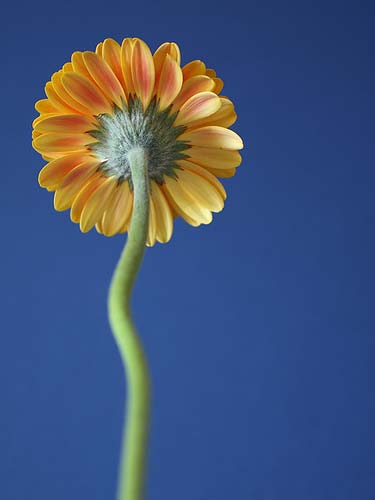 The single biggest priority when preparing for weight loss is the creation of a positive mental attitude. Without this, I was wasting my time (and money) on a cause that was already lost. Put simply, my weight loss had to be the single most important aspect of my life for the period I intended to focus on it.
What I do have though is a great personal trainer who has pushed me beyond anything I ever thought I was capable of. When I first contacted him, I likened my bodily situation to an oil tanker gently steaming in the wrong (i.e. unhealthy) direction and I needed him to help me to slow it down and then start turning it around! He turned out to be a great sailor
I really feel like I am starting to steam again in the right direction but it has taken 6 long hard months to get just this far along the way.
This change in my life's direction has been brought about by a powerful combination of mental and physical effort.
The physical side is simple really (simple I said, not easy there is a big difference); I have learnt to control my eating and to limit my intake of the things that will harm me. Also I can now push myself physically until I really can't push any more and then I push a little more. Every time just that little bit more.it's almost intoxicating. I never thought I would say that
As for the mental side, Buddhist and Benedictine readings have helped me to prepare myself for what is a most rigorous test of my mental state the urge to forget it all and have a large glass of Chianti and some ripe Shropshire Blue is never far away! Understanding that modern life can so easily prevent our happiness has helped me to overcome my non-specific dissatisfaction and focus on the weight loss. If you are serious about weight loss you must be serious about happiness and the root of both is purity of heart. If you want to know more, I suggest that you read this book I found it helped me hugely.
As a direct consequence of this journey towards happiness and the weight loss that ensued, I now feel that my body is starting to be mine again I really KNOW that I was not meant to be 280lbs and being that weight was almost like an out of body experience for me. Looking in a mirror was not disgusting for me, it was just downright confusing! I honestly did not recognise the fat person looking back at me and this confusion gave rise to a deep sense of unhappiness (not pity or dejection but the true definition of unhappiness).
The very best thing about this is that if I can do it I honestly believe that ANYONE can.
From a sedentary 280lbs heading inexorably towards 300, I am now fitter and healthier than I have been in a long time (possibly ever). I eat healthily; drink in strict moderation and exercise almost every single day.
If you are seriously (by seriously I mean 80-100+lbs) over your healthy weight I urge you to get a personal trainer and then shut up and listen to them (lesson 1). Get a good one (the one that's going to push you the hardest), one that comes recommending for offering safe and consistent weight loss. The money this costs you can be more than recouped by smarter food purchasing and cancelling the gym membership you never use! The mind has to be ready though total commitment or don't bother. Let them guide you
As my trainer told me, it's great if you can go to a gym regularly but you really don't need to. The process of pushing your body to higher levels of fitness combined with diet control will give you weight loss for sure. So bin the gym!
Your body is your gym and he was right! The weights I needed to lift we're attached to my torso! He can put me through a work out in my living room for 45 minutes that can reduce me to a near-vomiting wreck and no equipment required!
If you feel it's time to make the change YOU MUST DO IT. I put it off for the best part of 10 years and convinced myself that I was meant to be that way I was not, am not and will not be that way again.
If you embark on a weigh loss journey, be it 2 months or 2 years, you will need to clearly inform friends, family and even the household pets that for the weight loss period, you will be focused on losing weight above all else! It must come first and it must be undertaken with the upmost dedication. If not, failure is just around the corner.
I am no expert but I know what worked for me If you want to more information regarding what I have done and how I started then please feel free to e-mail me. You will be pleased to know that I have nothing to sell.
Next step is 220lbs by Christmas.tough but maybe I can do it!?!
Kudos everyone! I've emailed a coworker that I would certainly reference his great astonishing business email provider that careses, https://pigeonpostal.app through a future write-up. In case you'll be researching for an enterprise email service here in the greater Ontario area, they were terrific.
Ultimately, I definitely should point out the basic idea regarding this little blog was brilliantly furnished by Gary at edgeview recruitment. They truly are an amazing accounting recruitment services. We certainly cherish a useful concept!
Inspirations For This Post
http://numinacounselling.com - You come through every time 🙂 You are amazing! Hey there everyone, check these guys out!
http://conserveourwater.ca - Utilize people constantly.
http://artuary.ca - I call these folks regularly.
http://printingpeach.ca - One of my favorites.
https://epolos.com/ - Tyler, you came through for me again.
http://bluegrasssodinstalled.ca - You come through every time. You're remarkable! Hey there everyone, check these people out!

Posted in Personal Development Post Date 06/04/2021

---