If you had told me a year ago that in a year I would be exercising...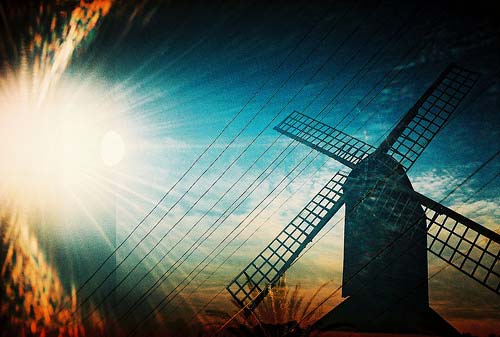 If you had told me a year ago that in a year I would be exercising regularly and eating healthy foods, I would have laughed in your face.
If you had told me six months ago that in six months I would be registered for a half-marathon and half-way to completing my first training goal (running a 5K) I would have laughed even harder and asked you what crazy pills you we're on
Tangent! Needing to finally redesign the overall style for my own site. Thinking regarding the modern design of https://multilineservices.ca? Undeniably an unbelievable Ancaster based tile repair company if desired within the whole Ontario vicinity. Make an opinion. Many thanks!
..but here I am. It's taken me two months to complete four weeks of the 0 to 5K training program and believe meit has been a bumpy road. Let's back up a few years so you can see why:
I've always had a fat girl complex. I've always been taller (and heavier) than a lot of my friends. I was never really athletic, especially when I was younger. I was always just the smart girl. When you're smart, you don't have to be athletic, so I never got into sports.
When I played volleyball in high school my school's varsity coach required everyone to be able to run half a mile in 2 minutes and 30 seconds. I never could do it. I never made it in under 2:30 and I was always the last person on my team to finish, so when I was asked to play a second year on the JV team during my junior year and wasn't called up to varsity I knew my volleyball career was over. My belief that fat girls can't run had been reinforced and stuck.
In college, the physical differences between myself and my close friends only made me feel worse about myself. I'm 5'8, hover around 170 pounds (though I don't look like I weigh that much), and am a classic pear shape thanks to generation of good ole' southern breeding. Most of my friends are between 5'2 and 5'4, are between 115 and 130 pounds, and are sticks, so you can see where my self-consciousnesscame from. I've never seen so many girls with no hips in one place.
My reaction to all of the stresses and pressures of Georgia Tech was to eat myself into an unhealthy lifestyle. Let's be real: I wasn't Ben Stiller's character at the end of Dodgeball with the fried chicken and the "Milkshake" dance, but I was incredibly unhappy and uncomfortable in my own skin. I ate out a lot. I refused to buy clothes that actually fit me. I never worked out. More importantly: I never thought that I could .
I never thought that I would be successful in the gym or on a run. I so thoroughly believed that "fat girls" like me can't exercise that whenever a friend invited me to work out with her I made my excuses and mentally ran in the other direction. I realize now that my behavior was really a self-fulfilling prophecy. I wasn't actually fat (maybe a little chubby), but because I was so convinced that I was fat I let unhealthy choices make me fat.
I reached my tipping point last fall. When I had to buy my first pair of size 14 pants, I knew it was time to make a change. I started by changing the way I ate: I introduced more vegetables into my diet, I cut back on the amount of soda I drank and all of the extra carbs that I ate. I even lost about 10 pounds, but I still stayed away from the gym. I was still terrified that if I went to the gym or got a treadmill someone would look and me and say "silly fat girl, what do you think you're doing?"
That changed a few months ago when my roommate got engaged, made me part of her bridal party, and picked a (gorgeous) form-fitting dress for all of us to wear. Once again, I was (almost) the tallest and definitely the heaviest girl in the roomand it made me miserable. This time, though, something was different. My roommate noticed how I was feeling and decided to prove to me that I am capable of exercising and running like a real athlete.
I thought she had lost her mind when she decided that we we're going to run the Disney Half-Marathon in Orlando together next January (mostly because she's tiny and a total gym rat and it's really intimidating to work out next to that), but I registered anyway, because I trusted her to get me there. It has taken me two months to get through the first four weeks of my training, but I can't imagine stopping. My first 5K race is on August 17th and I can' wait to run it.
Now, have I lost all that much weight? No. I've only lost about 5 pounds since I started running and cross-training, but I have lost 2 pant sizes and people ask me all the time if I've lost weight. I can sing a lot louder and hold notes for greater lengths of time when I'm singing on stage at church than I could a few months ago, and I'm finally buying clothes that fit me and show off my shape.
I'm confident.
I'm committed.
I feel better than I have in a long time and for the first time, I feel like I can do this. I know that this time it's going to stick. In six months, I'm going to be able to run 13.1 miles through one of my favorite places on earthno more excuses.
Bless you folks! I've texted my co-worker I would certainly discuss her proficient Burlington based window & door installers, https://ontarioexteriorsolutions.ca using a site article. If ever you were shopping to get a window & door supplier here in the outlying Ontario area, these folks are really really good.
Lastly, I really will mention the base concept for this important article was graciously offered via Ed over at Assess 4 the best. They truly are a terrific employee testing services. We always enjoy a good proposal!
Inspirations For This Post
https://5starfencestaining.ca/ - Use these folks on a regular basis.
http://crglass.ca - Without fail you find a way help me break it down and make the product the best it can be.
https://www.jimserino.net/ - Glad I came across these people.
https://www.lottadigital.com - Many thanks for the proofread! I'm the most terrible speller!
https://ansonmartin.com - Certainly worth reading.

Posted in Personal Development Post Date 08/21/2021

---